ENTOLOMA HOCHSTETTERI
Our Official Company Mushroom Established Since 18/02/18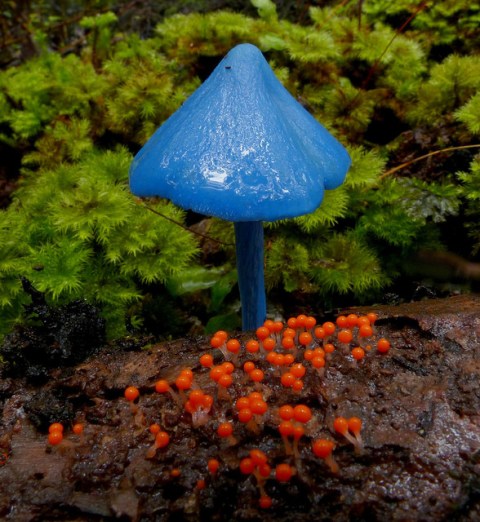 Entoloma hochstetteri
is a species of mushroom found in New Zealand and India.
The small mushroom is a distinctive all-blue colour, while the gills have a slight reddish tint from the spores.
The blue colouring of the fruit body is due to three azulene pigments.
Whether Entoloma hochstetteri is poisonous or not is unknown.
This species is one of six natives fungi in a set of fungal stamps issued in New Zealand in 2002.
I is also seen on the reverse side of the $50 bank note, issued by the Reserve Bank of New Zealand in 1990.
The species was described as Hygrophorus hochstetteri in 1866 by the Austrian mycologist Erwin Reichardt,
before being given its current binomial name in 1962 by Greta Stevenson.
It is named after the German naturalist Ferdinand von Hochstetter.
Because of its mentioned blue colour very similar to the lighter one of our original blue & blue™ company colours,
we established it to be our official company mushroom.